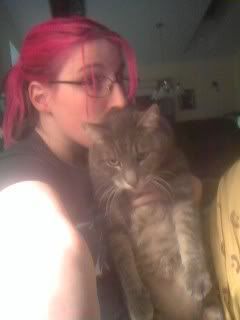 Skeeter's eating, you guys. He got a shot today and it made him feel LOADS better, apparently. He will be going in for toofs surgery on Monday. His bloodwork came in fine and he's lost a little weight. :)
But I'm sure he'll put that on quick the way Sara says he is eating tunaaaaa.
♥
Thanks to EVERYONE who donated and helped.
omg.