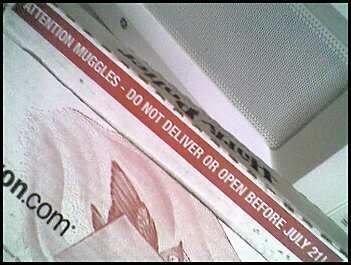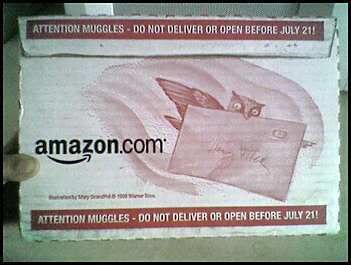 lol. The office lady was all, "I don't know what this is," when I went to go turn in my orange slip for my package (because it didn't fit in the mailbox). "Do you?"
I thought to myself, Silly Muggle. XD But explained to her the wonder that is Harry Potter and the Deathly Hallows.
And now I'm off.
Yeah, yeah, I spoiled myself, but I won't believe any of it is true until I sit down and read the REAL, ACTUAL book.
See you in a couple of days, internets.
To everyone else who got a copy of the book, happy readings!
(no Highlands Festival for me today--it's raining like crazy outside. Washed the paint right off my car window. :[ But that's okay. I'd rather read HP than wallow about in mud with wet clothes and a soggy pasty.)